When you and your healthcare facility partners with UBC-ICRA, we provide our 8-Hour ICRA Awareness Training and give your employees a deep understanding of construction in the healthcare environment. And we bring resources for your team members to understand the process, from blueprints to the finished product.
The UBC's leadership in this field is exemplified by its status as a Strategic Partner with the Association for Professionals in Infection Control and Epidemiology, (APIC), the largest association of its kind. APIC's industry-leading Competency Model, which sets professional expectations for all Infection Preventionists, perfectly complements UBC-ICRA construction best practices.
Make UBC-ICRA a part of your Infection Prevention team and join some of the most respected providers in the healthcare field.
Healthcare Leaders
Cleveland Clinic
The Cleveland Clinic, a leading national healthcare provider, formed its partnership with the UBC in 2015 and has since adopted strict requirements at more than 300 of its medical facilities. All construction work is performed by carpenters holding up to date ICRA qualification cards obtained by taking the 24-hour Best Practices course.
Per the Cleveland Clinic, all construction-related professionals, vendors, and consultants working on any Cleveland Clinic construction project or in any of their facilities within the United States must be ICRA trained. Individuals must wear their Cleveland Clinic ID badge and ICRA Training badge at all times. Any individual that is not wearing both badges can be subject to removal from the project.
Mayo Clinic
Mayo Clinic has worked with UBC-ICRA on its healthcare construction projects for several years. In addition, Mayo Clinic has supported UBC-ICRA training by donating furniture and equipment for the 6,500-square-foot ICRA hospital at the Carpenters Regional Training Center in St. Paul, Minnesota.
Allegheny Health Network (AHN)
The Allegheny Health Network, based in Pittsburgh, PA, has worked in partnership with the UBC-ICRA for many years. The UBC provides the 8-Hour Awareness class to all AHN employees, and supplies skilled, professional Carpenters for all AHN projects. AHN's Infection Prevention, Safety, and Construction Management leaders have contributed to the UBC-ICRA curriculum development since the program's beginning.
University of Pittsburgh Medical Center (UPMC)
UPMC's relationship with the UBC dates to 2008, when UMPC professionals collaborated in the development of the UBC-ICRA curriculum. All employees in UPMC's network of teaching hospitals take the 8-hour Awareness class, and the UBC deploys Union Carpenters to all UPMC projects.
ICRA For Architects
The UBC's course, (AIA/CES) ICRA Best Practices in Healthcare Construction, is designed for architects, engineers, and specifiers. Participants can earn 1.5 Health, Safety, and Welfare Learning Units through our American Institute of Architects-approved program.
Architect Bea Spolidoro, AIA, WELL AP, has promoted the UBC-ICRA program in the Pittsburgh area to raise awareness among architects. In a recent web post, she wrote, "During renovations, architects typically focus on their own floor, but serious attention should be given to the impact of the work on the floors above and, in particular, those below a job site. (Pittsburgh architect David) Wells calls for close collaboration with the Carpenters and the contractors they work for, as well as hospital staff, to understand… the effects of the project and how to protect the patient."
ICRA in Education
Colleges and universities recognize UBC-ICRA training as the gold standard and identify it in programs including nursing, construction management, healthcare engineering, and infection prevention. Universities with strong ties to UBC-ICRA include Purdue University and the University of Minnesota.
What They're Saying About UBC-ICRA
"Our infection preventionists learned new aspects of containment building, types of HEPA filtration and manometers during the session," she explained. "This increased knowledge was utilized to gain support for the purchase of portable hard sided pop-up containments which have been now utilized in COVID-19 response for interior redesign. Also upgrades and purchase of digital manometers."
Shay L. Drummond, MPH, BSN, RN, EPHS, CIC
/
Nurse Manager – Infection Preventionist
•
VA – St. Louis Health Care System
"Morris Hospital worked with the Chicago Carpenters Union ICRA Team in 2018 to ensure that all ICRA guidelines were being followed during our multi-year renovation project.  This training was invaluable, and it helped in keeping our workers, staff and patients safe."
Kerry Gerding, MSN-IPC, RN, CIC
/
Infection Preventionist
•
Morris Hospital, Morris, IL
"The [building] trades and infection preventionists have different areas of expertise and a different vocabulary. The [UBC]-ICRA class brings the trades and IPs together so we all can sit at the table and speak the same language. It truly is a win-win for the safety of our patients. "
Kathy A. Miller, RN, CIC
/
Infection Preventionist
•
M Health Fairview, St. John's Hospital, St. Paul, MN | APIC MN
"Consolidated Flooring of Chicago is proud to partner with the UBC in the skill advancement and training of our entire workforce. Both INSTALL [floorcovering training] and ICRA prepare our workers and support staff the most current and industry leading training, especially in the ever evolving and unique environments of performing work in modern healthcare facilities."
Bruce Marcus
/
Labor Project Manager
•
Consolidated Flooring of Chicago
"We have become known as the go-to company for ICRA, as demonstrated by the requests from general contractors such as Skanska and Turner, as well as hospitals directly."
Lonny Anger
/
President
•
Merrick Industrial Management Corp., Parkland, FL
"This is a very thorough and informative class. I highly recommend it to anyone wanting to enhance their workforce and company resume."
Carlos Rañon
/
President
•
Rañon Inc., Tampa, FL
"The Carpenters are our frontline people keeping our workers and other trades safe. They also keep the patients safe from anything that we could be putting into their environment."
Bob Gates
/
Project Safety Manager
•
Campus Transformation at Metro Health, Cleveland, OH
"I was impressed the content of the curriculum offered as it was a tremendous opportunity for both Plant and Infection Preventionist to learn together. The way you set up the breakout sessions was just terrific for this!"
Marsha Barnden
/
Corporate Director of Infection Prevention & Clinical Standards
•
Adventist Health, Roseville, CA
"Here at E&K of Denver, we appreciate the training on ICRA because we have been able to utilize it to help the community set up a provisionary hospital to fight Covid-19. We look forward to keep using the knowledge our employees have gained to continue going after this type of work."
Juan Montoya
/
Operation Manager/Trainer
•
E&K of Denver
"I find that when I mention to any owner or personnel associated with healthcare or medical centers that I've attended [the UBC-ICRA] course it brings instant validity to any input that I may provide."
Paul Dutmar
/
Director
•
PENTA Building Group, Los Angeles, CA
"PCI Flortech is committed to working with the UBC on all training that differentiates us from our competitors. By completing the various ICRA and INSTALL training modules, we continue to market our company as one of the premier flooring contractors in the nation."
Tom Sheridan
/
Principal
•
PCI Flortech, Addison, IL
"Our relationship with the Carpenters Union has expanded to include providing continuing education credits across the region for their 8-Hour ICRA training. The relationship has had a mutual benefit by expanding the visibility of the Heartland Center across the nation."
Tammi M. Goerdt
/
Director of Continuing Education and Outreach | Director, WorkSafe Iowa OSH Associates Network
•
Heartland Center for Occupational Safety and Health | University of Iowa, College of Public Health
"Marshall University has adopted the UBC-ICRA program, and we're very pleased. We have practiced infection control and prevention for several years, but it's been greatly enhanced by the education that's offered by the Carpenters Union."
Jamie Montgomery
/
Directors of Operations, Safety, and Environment of Care Marshall Health and Marshall University School of Medicine
•
Marshall Health and Marshall University School of Medicine, Huntington, WV
"United Hospital Center has developed a great partnership with the Carpenters ICRA program over the last five years. They offer their program free of charge to hospitals, including special training for Infection Preventionists, who understand the principles of infection control but may not understand construction, renovation, and maintenance practices in their facility."
Annetta M. Payne, BSN, RN, CIC
/
Manager, Infection Prevention
•
United Hospital Center, Bridgeport, WV
"On the other side of that wall there may be a patient who just went through chemotherapy or maybe there's a brand-new baby in that bed. Your construction site is right in an area where you have very immune-compromised people. The most important thing about the ICRA class is making sure that we have a good mix of maintenance individuals, general contractors, subcontractors and infection preventionists. It's amazing when you start sharing those areas of expertise."
Katherine Grimm
/
Infection Prevention Specialist
•
Maple Grove Hospital, Maple Grove, MN
"Since the ICRA training, we have a better relationship with the infection control team, construction and facilities team. It's helped us understand what the standards of practice are and to update our process."
Stefani Anderson
/
Infection Prevention Coordinator
•
Sanford Health Bemidji, Bemidji, MN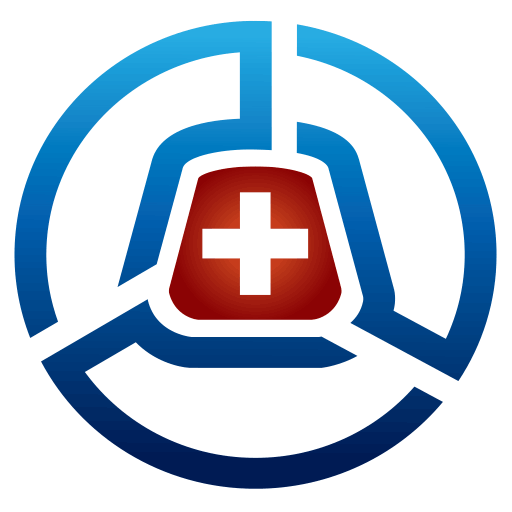 Get UBC-ICRA Updates
The UBC-ICRA Newsletter is distributed to contacts across the construction, healthcare, education markets and beyond. Submit your contact info to begin receiving updates from UBC-ICRA.

Contact UBC-ICRA
Connect with us to learn more about the benefits of our program. Please enter your information requested in the form below and an ICRA Lead will respond to your inquiry directly.