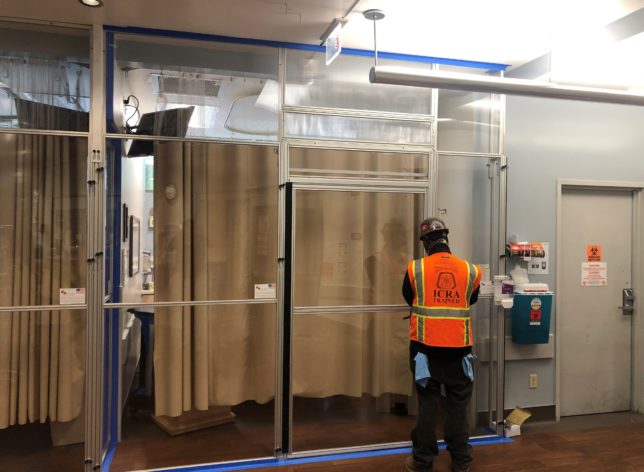 Contact UBC-ICRA
Whether you have general questions or want to learn more about our events and classes, we want to hear from you. Inquire here and a UBC-ICRA representative will contact you.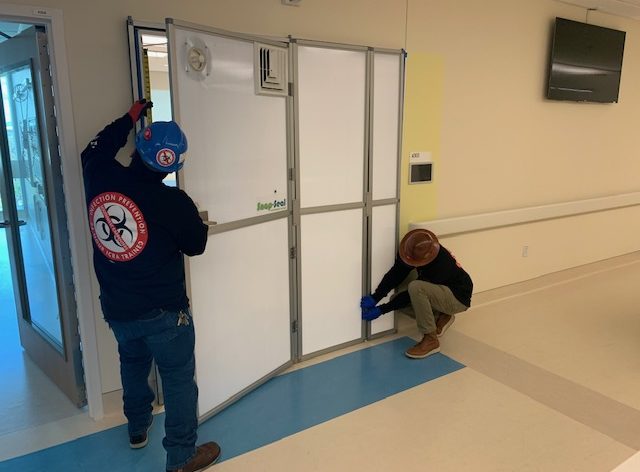 ICRA Lead Locator
UBC-ICRA Leads are located across North America. They're at the forefront of our ICRA training program and can help you get the resources needed before starting your next healthcare project. Use our locator tool to find an ICRA Lead in your region.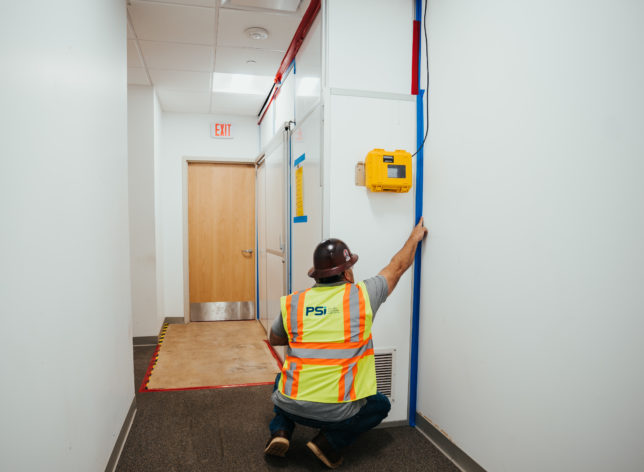 Find ICRA Leaders
Our interactive map points to the many organizations and facilities that have adopted UBC-ICRA standards and protocols into construction projects. Get started here.
Infection Prevention Essential Resources
APIC Environment of Care
CDC Environmental Infection Control Guidelines
CDC National Center for Environmental Health
Air Change Calculator for Containing Hospital Construction Sites
ICRA Matrix of Precautions for Construction & Renovation
New York City Guideline on Assessment and Remediation of Fungi in Indoor Environments
Public Health Canada
Canada
CSA standard Z317.13-17 Infection Control in Health-Care Facilities during Construction and Renovation
Infection Prevention and Control Canada
Public Health Canada
Glossary
ICRA Construction Terminology
What They're Saying About UBC-ICRA
"Our infection preventionists learned new aspects of containment building, types of HEPA filtration and manometers during the session," she explained. "This increased knowledge was utilized to gain support for the purchase of portable hard sided pop-up containments which have been now utilized in COVID-19 response for interior redesign. Also upgrades and purchase of digital manometers."
Shay L. Drummond, MPH, BSN, RN, EPHS, CIC
/
Nurse Manager – Infection Preventionist
•
VA – St. Louis Health Care System
"Morris Hospital worked with the Chicago Carpenters Union ICRA Team in 2018 to ensure that all ICRA guidelines were being followed during our multi-year renovation project.  This training was invaluable, and it helped in keeping our workers, staff and patients safe."
Kerry Gerding, MSN-IPC, RN, CIC
/
Infection Preventionist
•
Morris Hospital, Morris, IL
"The [building] trades and infection preventionists have different areas of expertise and a different vocabulary. The [UBC]-ICRA class brings the trades and IPs together so we all can sit at the table and speak the same language. It truly is a win-win for the safety of our patients. "
Kathy A. Miller, RN, CIC
/
Infection Preventionist
•
M Health Fairview, St. John's Hospital, St. Paul, MN | APIC MN
"Consolidated Flooring of Chicago is proud to partner with the UBC in the skill advancement and training of our entire workforce. Both INSTALL [floorcovering training] and ICRA prepare our workers and support staff the most current and industry leading training, especially in the ever evolving and unique environments of performing work in modern healthcare facilities."
Bruce Marcus
/
Labor Project Manager
•
Consolidated Flooring of Chicago
"We have become known as the go-to company for ICRA, as demonstrated by the requests from general contractors such as Skanska and Turner, as well as hospitals directly."
Lonny Anger
/
President
•
Merrick Industrial Management Corp., Parkland, FL
"This is a very thorough and informative class. I highly recommend it to anyone wanting to enhance their workforce and company resume."
Carlos Rañon
/
President
•
Rañon Inc., Tampa, FL
"The Carpenters are our frontline people keeping our workers and other trades safe. They also keep the patients safe from anything that we could be putting into their environment."
Bob Gates
/
Project Safety Manager
•
Campus Transformation at Metro Health, Cleveland, OH
"I was impressed the content of the curriculum offered as it was a tremendous opportunity for both Plant and Infection Preventionist to learn together. The way you set up the breakout sessions was just terrific for this!"
Marsha Barnden
/
Corporate Director of Infection Prevention & Clinical Standards
•
Adventist Health, Roseville, CA
"Here at E&K of Denver, we appreciate the training on ICRA because we have been able to utilize it to help the community set up a provisionary hospital to fight Covid-19. We look forward to keep using the knowledge our employees have gained to continue going after this type of work."
Juan Montoya
/
Operation Manager/Trainer
•
E&K of Denver
"I find that when I mention to any owner or personnel associated with healthcare or medical centers that I've attended [the UBC-ICRA] course it brings instant validity to any input that I may provide."
Paul Dutmar
/
Director
•
PENTA Building Group, Los Angeles, CA
"PCI Flortech is committed to working with the UBC on all training that differentiates us from our competitors. By completing the various ICRA and INSTALL training modules, we continue to market our company as one of the premier flooring contractors in the nation."
Tom Sheridan
/
Principal
•
PCI Flortech, Addison, IL
"Our relationship with the Carpenters Union has expanded to include providing continuing education credits across the region for their 8-Hour ICRA training. The relationship has had a mutual benefit by expanding the visibility of the Heartland Center across the nation."
Tammi M. Goerdt
/
Director of Continuing Education and Outreach | Director, WorkSafe Iowa OSH Associates Network
•
Heartland Center for Occupational Safety and Health | University of Iowa, College of Public Health
"Marshall University has adopted the UBC-ICRA program, and we're very pleased. We have practiced infection control and prevention for several years, but it's been greatly enhanced by the education that's offered by the Carpenters Union."
Jamie Montgomery
/
Directors of Operations, Safety, and Environment of Care Marshall Health and Marshall University School of Medicine
•
Marshall Health and Marshall University School of Medicine, Huntington, WV
"United Hospital Center has developed a great partnership with the Carpenters ICRA program over the last five years. They offer their program free of charge to hospitals, including special training for Infection Preventionists, who understand the principles of infection control but may not understand construction, renovation, and maintenance practices in their facility."
Annetta M. Payne, BSN, RN, CIC
/
Manager, Infection Prevention
•
United Hospital Center, Bridgeport, WV
"On the other side of that wall there may be a patient who just went through chemotherapy or maybe there's a brand-new baby in that bed. Your construction site is right in an area where you have very immune-compromised people. The most important thing about the ICRA class is making sure that we have a good mix of maintenance individuals, general contractors, subcontractors and infection preventionists. It's amazing when you start sharing those areas of expertise."
Katherine Grimm
/
Infection Prevention Specialist
•
Maple Grove Hospital, Maple Grove, MN
"Since the ICRA training, we have a better relationship with the infection control team, construction and facilities team. It's helped us understand what the standards of practice are and to update our process."
Stefani Anderson
/
Infection Prevention Coordinator
•
Sanford Health Bemidji, Bemidji, MN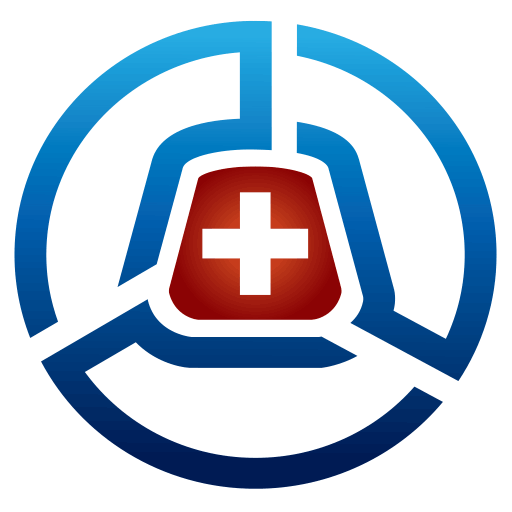 Get UBC-ICRA Updates
The UBC-ICRA Newsletter is distributed to contacts across the construction, healthcare, education markets, and beyond. Submit your contact info to begin receiving updates from UBC-ICRA.

Contact UBC-ICRA
Connect with us to learn more about the benefits of our program. Please enter your information requested in the form below and a UBC-ICRA Lead will respond to your inquiry directly.